Novel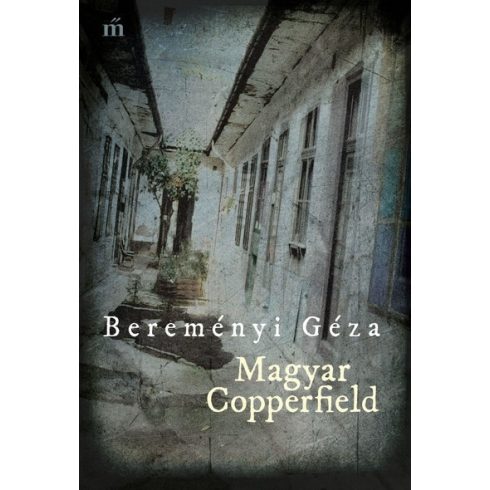 A memoir of the author's childhood and teenage years, Géza Bereményi's book is a fascinating chronicle of post-war Hungary, taking in the 1956 revolution and the consolidation of the communist regime in the stifling 1960s.
Many of the novel's characters and scenes are familiar from Bereményi's film The Midas Touch, for which he received the European Film Award for Best Director in 1989. Especially memorable is the character of his grandfather, who worked at Budapest's Teleki Square market where, according to Bereményi, in the turmoil after World War II even paintings by Velázquez were on sale.
Brought up by his grandparents, Bereményi was ten years old at the time of the 1956 revolution, and his rebellious teenage years coincided with the consolidation of an oppressive regime. Meanwhile, his mother, who gave birth to him at the age of seventeen and had left him in the care of his loving grandparents and the tenants of the block of flats where they lived, decided to remarry and take her son back to be educated by her new husband, an abusive medical doctor.
Bereményi describes his strategies in navigating this personal as well as historical-political predicament with a wonderful sense of humour, and the result is a coming-of-age novel which strikes the perfect balance between the spheres of the personal and the political, while avoiding the pitfalls of nostalgia and pointless psychologizing. The reader learns how the happiness of his first six years, which he spent amid the love of his grandmother, who would read to him from the lives of the saints, and his streetwise grandfather, who taught him how to survive and how not to be the underdog, helped Bereményi to grow up to be the independent intellect that he is.
Populated with a rich and memorable cast of characters, A Hungarian Copperfield is a chronicle of Hungarian history and the testimony of an artist which feels fresh on every single page, narrated as it is with the sense of wonder and warmth so characteristic of its author.
How to be free under a dictatorship
Product details
ISBN 978 963 14 3437 8
2020, hardback
640 pages, 5499 HUF
English excerpt available